10. Courteney Cox
Everyone loves Courteney Cox. She is one of the most popular actresses from her generation. If you didn't love her from her role in Friends, which was one of the most popular TV shows of all time, then you had to have loved her in her many movie roles, including Scream. While Cox was doing okay for quite a while after her baby was born, she started doing a lot worse when her baby turned 6 months old. She could not sleep, her heart was racing really fast and she got very depressed and had to seek help for it to get through her issues.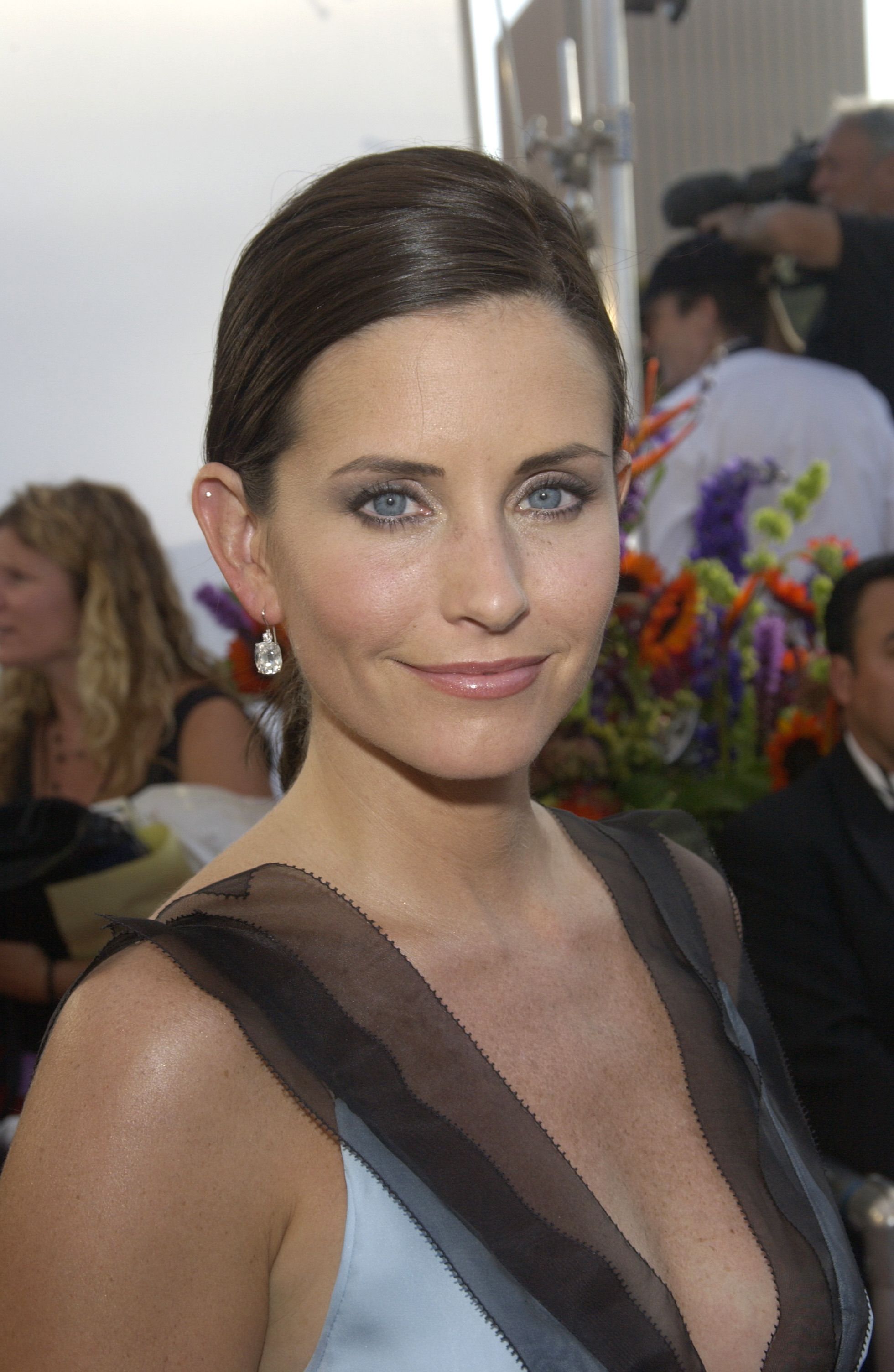 9. Angelina Jolie
Angelina Jolie is one of the biggest stars in the world, and her man, Brad Pitt is also enormously well known. While Angelina Jolie didn't come right out and say she had postpartum depression, a lot of other people came out and said it for her. Reports suggest she rarely got out of bed after the birth of her twins and cried all the time. In short she was said to have experienced "severe mood swings" after the twins' birth. While a lot of people would consider "mood swings" in her situation, it still looked a lot like postpartum depression.
8. Bryce Dallas Howard
Bryce is the daughter of famed actor and director Ron Howard and is a famous actress in her own right. She is possibly best known for her role in Jurassic World. Bryce has been very open about her experience with postpartum depression, but even as open as she has been, she still feels she has not been able to express fully what she went through. She has been a very strong advocate for others in her situation in large part because she wants people to be able to get help for the issue of postpartum depression and to not be ashamed.
7. Celine Dion
Although it seems like world famous singer Celine Dion has been around forever, she really is not that old, giving birth to her first-born child in 2010. The reason that she seems older is that her husband is 26 years older than she is; he met her when she was only 12. He was 38 at the time. That is a story for another piece though, this one is about postpartum depression. Dion said she was depressed and had no appetite after she came home with her child. After getting help, she soon found her way again.
6. Amanda Peet
Amanda Peet is not only a very  gorgeous woman, but is a successful movie actress who has been in movies like Saving Silverman and has appeared in many popular television shows like The Good Wife. She also has suffered with postpartum depression. She is a mother of two and became depressed after the birth of her first child.
5. Lisa Rinna
Lisa Rinna has been around for a while and is known for a lot of things. She was a soap opera star, was on Melrose Place, has hosted many shows on television, and was even on The Real Housewives of Beverly Hills. She is married to well known actor Harry Hamlin. What is not so well known about Rinna is that she struggled with postpartum depression. Rinna shared her issue because so many women are ashamed of themselves for feeling this way; she wanted people to know she found help and got through it. They can, too.
4. Vanessa Lachey
Vanessa Minnillo is a former Miss Teen USA, a model, and has been on Entertainment Tonight as well as hosted shows on MTV.  She went out with Derek Jeter for a while but then ended up hooking up with Nick Lachey. The two married and had children. While Vanessa seems happy now as a mother that was not always the case. She said that she was depressed after the birth of her boy and felt like no would understand her and that she might make a mistake and mess him up. Vanessa is another woman on this list strong enough to speak out about it.
3. Alanis Morissette
Many might find it ironic that someone as outwardly cool and relaxed as Alanis Morissette suffered from postpartum depression, but she did. The Canadian musician, who dated Dave Coulier as well as Ryan Reynolds and who is best known for her best-selling album Jagged Little Pill, had some serious depression issues after the birth of her child. She has said that she feels that many women are taught to not seek out help because they need to feel strong. Alanis suggests that women seek out help a little earlier than she did. She is now doing fine.
2. Kristen Bell
Kristin Bell is a lovely and talented actress who became well known for the TV show Veronica Mars. She later starred in many movies, including the hilarious Forgetting Sarah Marshall. She also was the voice of Princess Anna in the incredibly successful  Disney movie, Frozen. Bell began dating Dax Shepard in 2007; they are now married and have two kids. While Bell never came out and said she had postpartum depression, she did say that she had trouble bonding with her baby girl right away. This didn't last long and Bell is, by all accounts, a happy mother.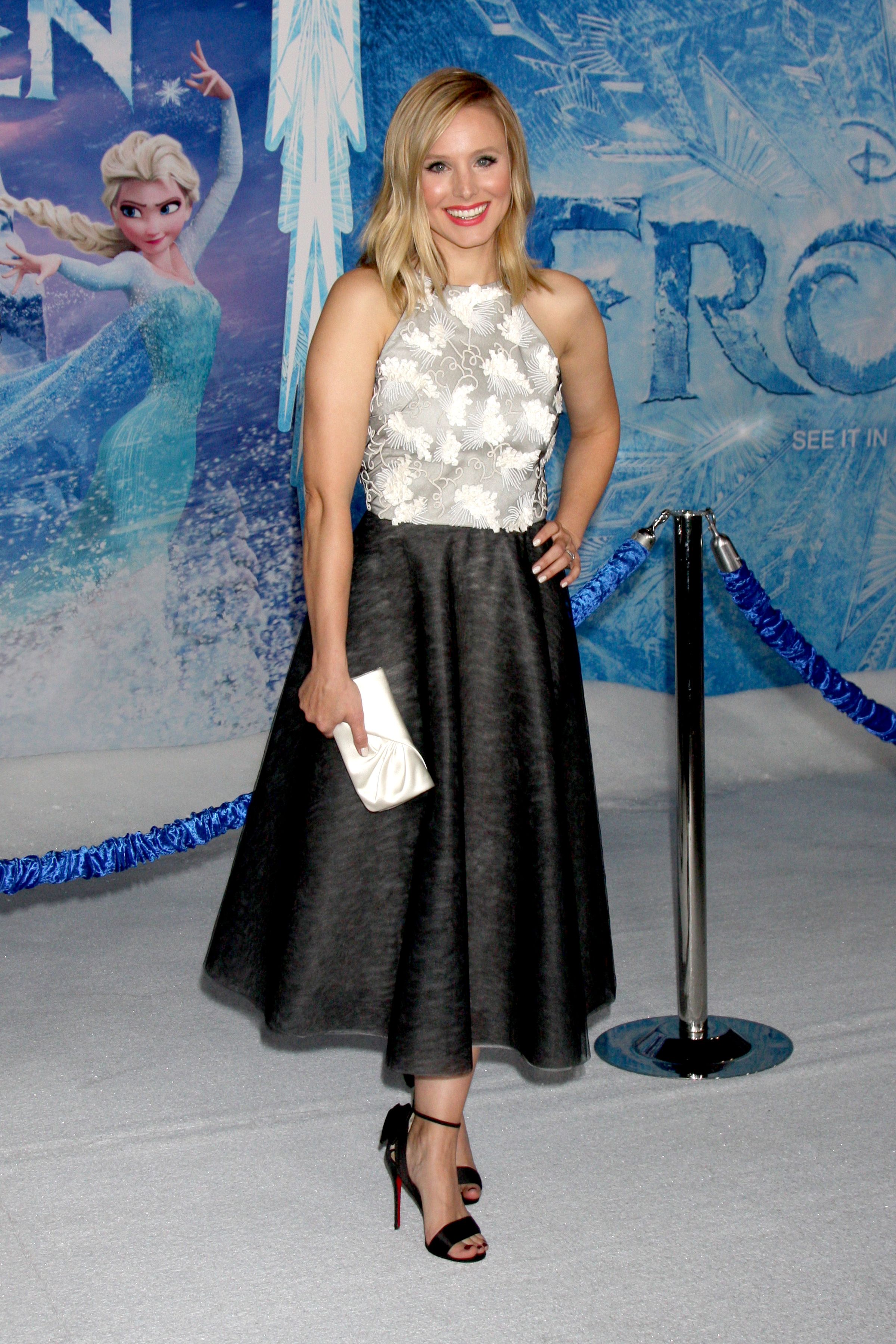 1. Gwyneth Paltrow
Academy Award-winning Gwyneth Paltrow is one of the most famous actresses in the world. She also is well known for the men that she has been with. Paltrow has gone out with Brad Pitt and Ben Affleck before marrying Chris Martin of Coldplay. The pair had two children before separating in 2014. Â Paltrow has been very open about her postpartum depression. She said before she had her first son in 2006, she thought that the experience would be blissful. Instead she said she felt like a terrible person and a terrible mother and that she could not access her emotions. Paltrow got help;Â by speaking openly about it, she has helped other mothers throughout the world as well.