12. Frank Warren
If you've got a secret that you're afraid to share with your family or friends in person, Frank Warren has come up with the solution. He's the creator of PostSecret, a community art project that he started in 2005. Warren's blog is the host for more than 250,000 original art pieces, and more than 304 million people have visited PostSecret. Warren also states that his blog is "the largest advertisement-free blog in the world." Frank Warren has taken the confessions that have been posted on his blog and created five published books, including Death and God, which was a No.1 New York Times bestseller and Confessions on Life. As a result of his blog, Warren has appeared on Fox News, NPR, 20/20 and CNN, just to name a few.
11. Cory Doctorow
Cory Doctorow isn't very open about how much he makes, but he did say that his latest book Makers, has made him "a bunch of money." Makers is the story of a group of hackers who partner with microfinancing venture capitalists and reshape the American economy. The book was downloaded from his website 700,000 times, which is pretty impressive, and is likely an indication that he's a web celeb who is here to stay. Doctorow is a digital rights activist, and one of the editors for Boing Boing, an extremely popular technology blog that also features political and cultural articles. Cory is a science fiction novelist as well, and is known for giving his novels to the public for free, as detailed in his essay, Giving It Away. He won't share his exact salary, but reveals that he makes more than $600,000 a year.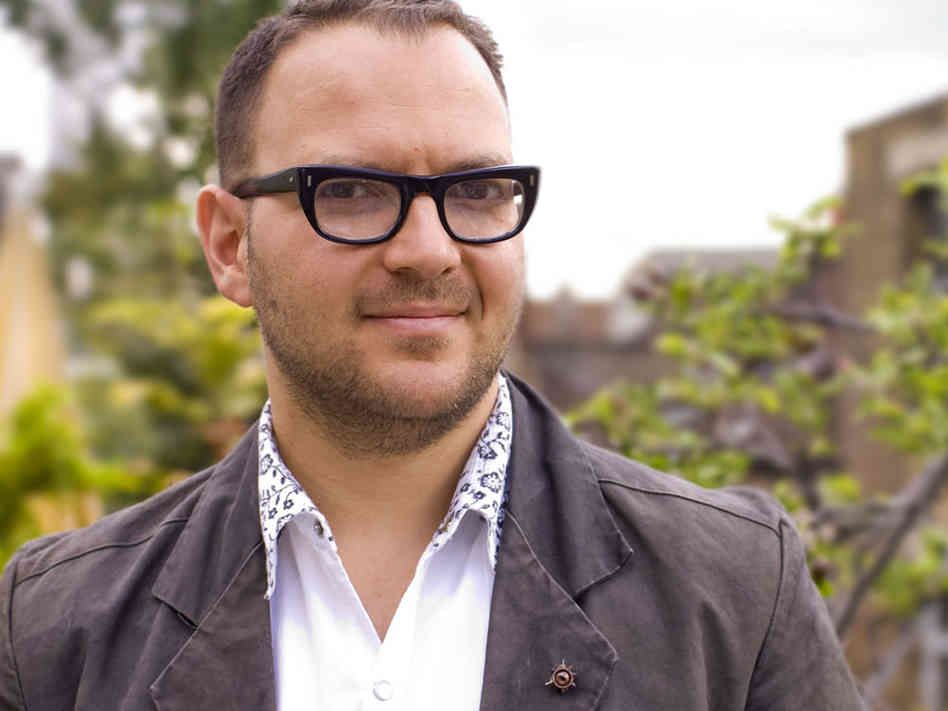 10. Evan (of EvanTubeHD)
Evan is the adorable kid who is the face of EvanTubeHD. Evan reviews the latest videos, games and toys. Every once in a while, his sister or mom will join him. EvanTubeHD started as a way for Evan and his father Jared, to spend time together. The two made stop-motion Angry Birds videos for fun, and this has grown in popularity, making Evan a bonafide online celebrity. EvanTubeHD has an ad sales team (that's how popular the website is), and Evan's dad has confirmed that all the money the web channel makes is put into investments and savings accounts for his children. EvanTubeHD reportedly makes up to $1.32 million.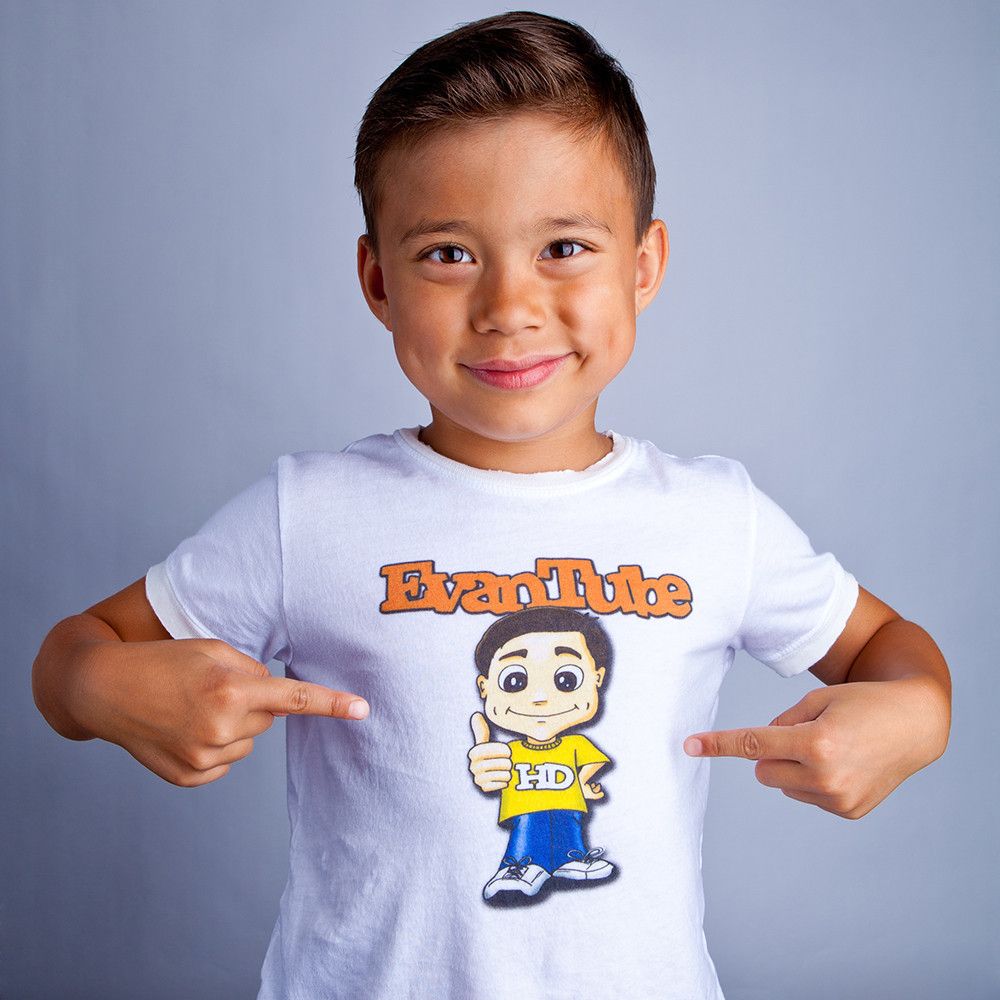 9. Jordan Maron
Jordan Maron, also known by his YouTube name CaptainSparklez, is the fifth video game reviewer to reach 1 billion views on YouTube, and nearly 7 million people subscribe to his channel. Moran is known for his "Let's Play" videos, where he offers pointers and extensive reviews for gamers. He also makes parodies of music videos that feature Minecraft animations. Moran is worth up to $1.76 million (after Google gets their 45% cut), and has a deal with Maker Studios, which is one of the most well known YouTube multi-channel content distributors. That's certainly not a bad way to make money, especially if you're already a gamer.
8. Shane Dawson
Shane Dawson, who currently has a net worth of around $2 million, got his start on YouTube, and it's been working out for him. He was only 21 when he rose to fame online, posting short comedic videos, using wigs and terrible accents to portray a number of characters. He's gotten more than 204 million views and has more than 1.2 million subscribers to his YouTube channel. Dawson is particularly famous for his parody of the most recent Twilight movie, which got him 5.4 million views alone. Dawson also has a podcast called Shane and Friends, with his friend Jesse Buttafuoco, which was created in 2013 and features a number of celebrity guests. In 2014, Shane Dawson directed and starred in a movie called Not Cool, and released a memoir entitled I Hate Myselfie: A Collection of Essays, in 2015.
7. Leo Laporte
Leo Laporte has been called the hardest working man in podcasting. He refers to what he does as "netcasting," and produces more than 12 programs that air regularly on his network, Twit.tv. One of Laporte's most popular shows is This Week in Tech, which attracts a number of technology professionals and small business owners. Leo Laporte is also a regular pundit on radio and television programs, discussing advances in technology. He launched Twit Live in 2008, which has been coined a "CNN for geeks." Twit Live is broadcast from Leo's studio in Petaluma, California, and viewers are allowed to watch the show interactively. Laporte is also the host of The Tech Guy, a national radio show. His net worth is around $2.5 million.
6. Om Malik
Indian-born Om Malik has been writing online about all things technology for a number of years, and has written for trusted tech sources like Red Herring, The Wall Street Journal and Business 2.0. Om Malik also has the distinction of being one of Forbes' founding staff members. However, Malik didn't start becoming a star online until 2001, when he started his very own technology blog, GigaOm. The site has grown significantly due to funding sources like True Ventures, a venture firm in San Fransisco.
5. Ree Drummond
Ree Drummond is an "unlikely web celeb," according to Forbes. She describes herself as an "accidental country girl," and moved to Oklahoma to start a family with her husband Ladd, after living in Los Angeles for years. The Drummond family is also in the cattle business, so Ree gave up her vegetarian ways when she married Ladd, as well. She started a blog called The Pioneer Woman, and it was 2009's Weblog of the year at the Bloggie Awards. She released her first cookbook that same year, which was a No. 1 New York Times bestseller. Ree also has her own show on Food Network, and has brought around $8 million in net worth to the Drummond family fortune, and it all started with a blog.
4. Kevin Rose
Kevin Rose is pretty much an icon in the geek world. He is the founder of Digg, which is a social bookmarking website where users can share news stories and vote on their favorites. Rose is also the producer and host for Revision3, an online channel that is all about tech-related topics. He also hosts a weekly podcast via video called Diggnation, which he co-hosts with Alex Albrecht. The podcast is watched faithfully by many in the tech world, since it covers current tech trends and provides sound advice for technical professionals. He currently has a net worth of around $8 million and has written a book entitled One to One Million.
3. Gary Vaynerchuk
Gary Vaynerchuk, who is worth $10 million, is known for his extensive knowledge of wine and is considered an icon on the Internet. His fans are called "Vayniacs", and he has definitely become a master at online promotion. Gary Vaynerchuk started building wealth when he started a family liquor store in New Jersey. The store became a wine business that is now worth millions of dollars. The business is funded by the millions of wine enthusiasts who follow Vaynerchuk online. He hosts a daily video webcast called Wine Library TV. He also released a bestselling book in 2009, called Crush It! Why Now Is The Time to Cash In On Your Passion.
2. Perez Hilton
Perez Hilton, whose real name is Mario Lavandeira, is a blogger who is known for getting the dirt on celebrities. He is likely the most popular web-based celebrity, mainly for giving his unsolicited opinions on stars and using irreverent (and slightly immature) humor to bring more attention to his blog. More than 7 million people visit Perez Hilton's blog every month, making his website one of the 500 most-visited sites on the Internet. Hilton also has millions of Twitter followers, which helps him spread the news of his latest celebrity gossip even faster. Perez Hilton has also used his fame to bring more attention to social issues such as same sex marriage, and made the news himself when he lost a considerable amount of weight. He is currently worth about $30 million.
1. Pete Cashmore
His name says it all. Pete Cashmore is worth around $95 million, and is the tech media whiz kid who writes for Mashable. Cashmore was just a teenager when he started working as a Web tech consultant. When he was 19, he started Mashable.com from his house in Scotland. Mashable.com is now based on Silicon Valley, and is a go-to website for tech professionals, as well as people who just need to know more about website technology. Pete Cashmore's specialties include telling his fans how to properly use and make money from social media. He's also got about 2 million more Twitter followers than most other web celebs.