15. Martha Stewart
Martha Stewart is one of the few women on this list and is arguably the most well-known individual here. Well known for her history as a former fashion model who built a media and licensing empire from scratch, Martha is truly a leader in entrepreneurship. Unlike most of the people on this list who serve prison time and immediately lose all their wealth, Martha Stewart became a billionaire while behind bars, thanks to the value of her stocks climbing by 90%. She was serving a five-month jail term for obstructing justice in an insider trading case in 2005. However, Martha lost her billionaire status for the second time in a matter of weeks, owing to her stocks dropping by 40%. Martha is still a wealthy entrepreneur but is nowhere near where she was at the peak of her career.
14. Robert Johnson
Robert or Bob Johnson holds the record of being the first listed black billionaire in the world. Robert Johnson is the founder of BET (Black Entertainment Television), and he made his billions after selling the $3 billion company to Viacom. A few years after making the list, a divorce split his $1.2 billion in half, and he was struck off of it in 2004. Johnson made a one-year comeback in 2007, but the effect of the stock market crash, his divorce, and an ever-changing business environment has kept Mr. Johnson in the millionaire region. Although Mr. Johnson is not what we can refer to as "broke," the fact is that he has lost much more than he has right now.
13. Frank Levinson
Frank Levinson is an investor and entrepreneur and is currently the founder and managing director of Small World Group. Frank is on this list because at one time he was on the billionaires list, thanks to a company that he co-founded with Jerry S. Rawls called Finsar Corporation. Finsar Corporation was a networking and data storage company that helped Frank attain a net worth of $2 billion in 2000, though the stock of the company plummeted steeply afterwards. Furthermore, a divorce that he went through further dented his finances. Although he can still boast of being a millionaire, he can also fall into the category of billionaires who lost their riches. Frank has a Bachelor's degree in physics and a PhD. in Astronomy.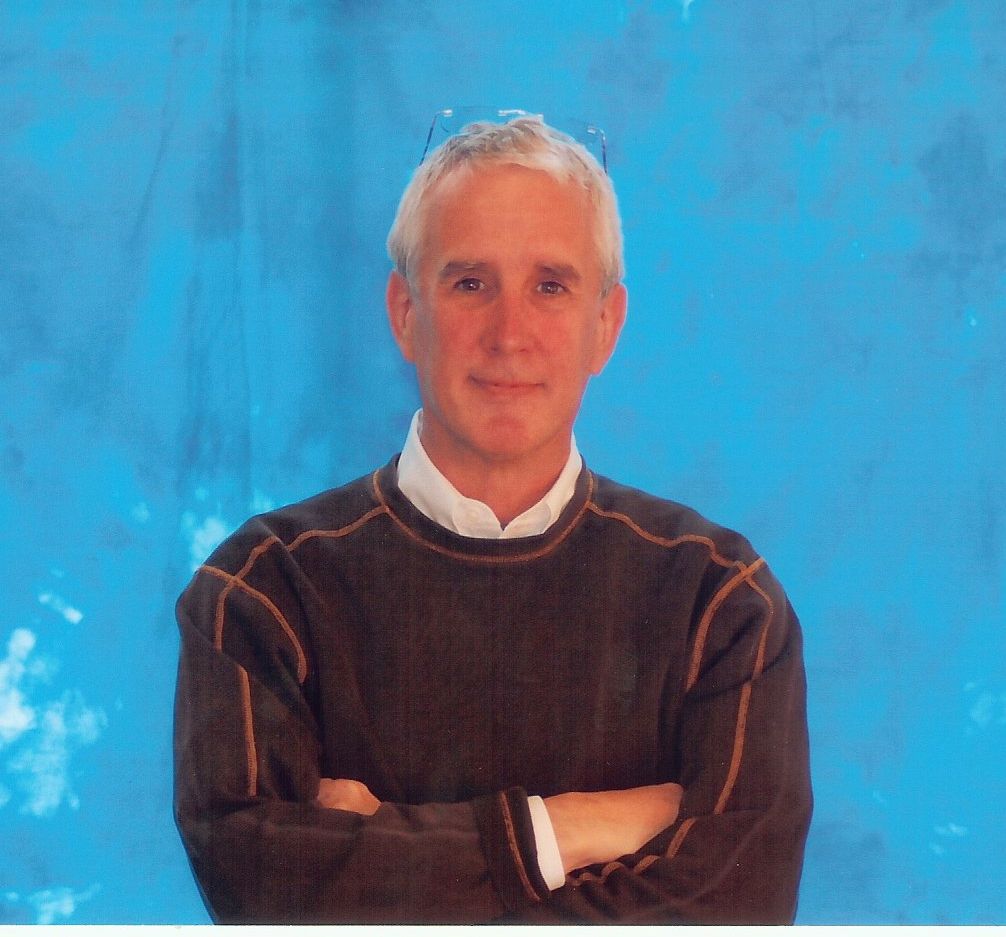 12. Bobby Ray Johnson Jr.
Bobby Ray Johnson Jr. is a former IBM software developer, American entrepreneur and founder of the Centillion Networks, which he sold to Bay Networks in 1995 for $140 million. Nortel Networks Corp. further bought Bay networks, together with Centillion products and technologies, for $1 billion. In 1999, the company launched an IPO just when Wall Street was at its peak, and its shares rose by 525%, making Bobby Ray an instant billionaire with an approximate net worth of $2.3 billion. He became the second highest paid American of the time. However, the shares later plunged by 90% between March and December, a move that cost Bobby Ray his billionaire status. Although he is still a wealthy millionaire, Bobby Ray Johnson Jr. has lost more money than whole communities in developing countries will ever make collectively.
11. Thomas Friedman
Thomas Friedman is a famous New York Times columnist, who is never afraid of speaking his mind with regard to jobs, the economy, the war in Iraq and every other country, and trade. Unlike many billionaires on this list who have had to work for their wealth from scratch or inherit it from their parents, Thomas Friedman married into a very wealthy family. His wife Anne Bucksbaum is the heiress of General Growth Properties, a real estate investment trust that was worth $3.6 billion before the housing crisis, but slid to less than $25 million. Although Thomas Friedman had very little to do with the billionaire status he found himself in, he must have felt the loss when that status became but a memory.
10. Sanjiv Sidhu
Sanjiv Sidhu is an Indian-born entrepreneur in the United States, who is currently the chairman and founder of o9 Solutions, a company dealing in financial business planning and decision-making software. Sanjiv made billions back when he was the founder and chairman of i2 Technologies, a company dealing with the development of supply chain management software and services. He established the company in 1988 and by 2000 the company stock had gone up by 850%, making Sanjiv worth slightly less than $10 billion, and the second richest billionaire in Texas. However, by the end of 2001, the company's shares crumbled and he lost $9 billion. Sanjiv managed to cash in a few of his stocks but is not in the billionaire category anymore.
9. Barbara Davis
Barbara Davis is the widow to Marvin Davis, the billionaire founder of the Davis Petroleum who was at one time the owner of Twentieth Century Fox. When Marvin Davis died in September 2004 at the age of 79 Forbes approximated his fortune to be $5.8 billion, a fortune that he left with his wife and children. However, since 2005, the business that he left behind fell into very hard times, to the extent of the company filing for bankruptcy a few years later. Furthermore there is a serious family feud that is tearing Barbara's family apart. Gregg Davis is said to have ripped off the family by selling the business for $150 million while its true worth was at least $1 billion. Barbara and her children have lost the billions they once had, and are at risk of losing each other as well.
8. Sam Wyly
Sam Wyly is an American businessman based in Dallas, who employed tens of thousands of employees and made billions for the people who invested into his restaurant, retail, and tech companies. Sam, together with his brother Charles, bought ranches and mansions in Aspen, set up off-shore trusts that would pay them millions for the rest of their lives, and even made charitable donations of over $67 million because of how well they were doing. At the peak of his career, Forbes estimated Sam's wealth to be in the region of $1.1 billion, an amount that far less than 1% of the people in the world will ever have. However, today Sam Wyly is bankrupt because the IRS is after him for millions in unpaid taxes. He owes the securities and exchange commission millions because of hiding stock trades in offshore accounts, and he also has to pay his wife hefty sums annually after their divorce.
7. Sean Quinn
John Ignatius Quinn, who is commonly known as Sean Quinn, was the richest man in Ireland in 2008, with an estimated personal wealth of approximately $6 billion. This wealthy businessman made a wrong business move when he borrowed against an investment of over a quarter of his family's wealth in Anglo Irish Bank at the worst possible time. The result of his actions was that he owed Anglo Irish Bank billions of dollars, a debt that cost his family their business and eventually their wealth. If he would have paid close attention to Ireland's economic climate he would have retained his billions, but he lost everything and sank to bankruptcy in November of 2011.
6. Anton Schlecker
Anton Schlecker is (or was) a big name in Germany, because this businessman is the founder and owner of the former billion dollar Schlecker drug store chain. Anton was once a butcher's apprentice before building his drug store chain that had a turnover of approximately $10.3 billion, making him one of the richest people in not only Germany but in the whole world. This billionaire set up over 13,000 drug stores all over Europe by 2003 and employed over 52,000 workers, but his empire slowly started to crumble due to competition from other companies and a changing business climate. In January of 2012, Anton Schlecker lost everything when he filed for bankruptcy and all his drug stores were eventually sold off to receivers.
5. Bjorgolfur Gudmundsson
Bjorgolfur Gudmundsson might have a very hard name to pronounce, but he is a well-known businessman in Iceland. At the peak of his career, Gudmundsson was known as the second billionaire businessman in Iceland with a net worth of over $1.1 billion. Furthermore, this one-time footballer, chairman and majority owner of Landsbanki, an Icelandic bank, was according to Forbes the 1014th richest man in the world in 2008. However, Gudmundsson lost everything within a very short time as a result of falling into serious debts that left him with a net worth of $0 by December 2008, and he was declared bankrupt by the end of July the following year.
4. Adolf Merckle
The late Adolf Merckle was the fifth wealthiest man in Germany and one of the world's wealthiest people, with his net worth in 2008 approximated to be $9.2 billion. Like many other former billionaires on this list, Adolf Merckle made risky business decisions that quickly landed him in debt. When the time came for trustees to take over his company in January 2009, the 74-year-old committed suicide and truly lost everything. He stepped in front of a speeding train on that cold Monday morning, never to get a chance to regain his wealth. He must have decided to end his life after seeing everything that he and his family had worked for go down the drain.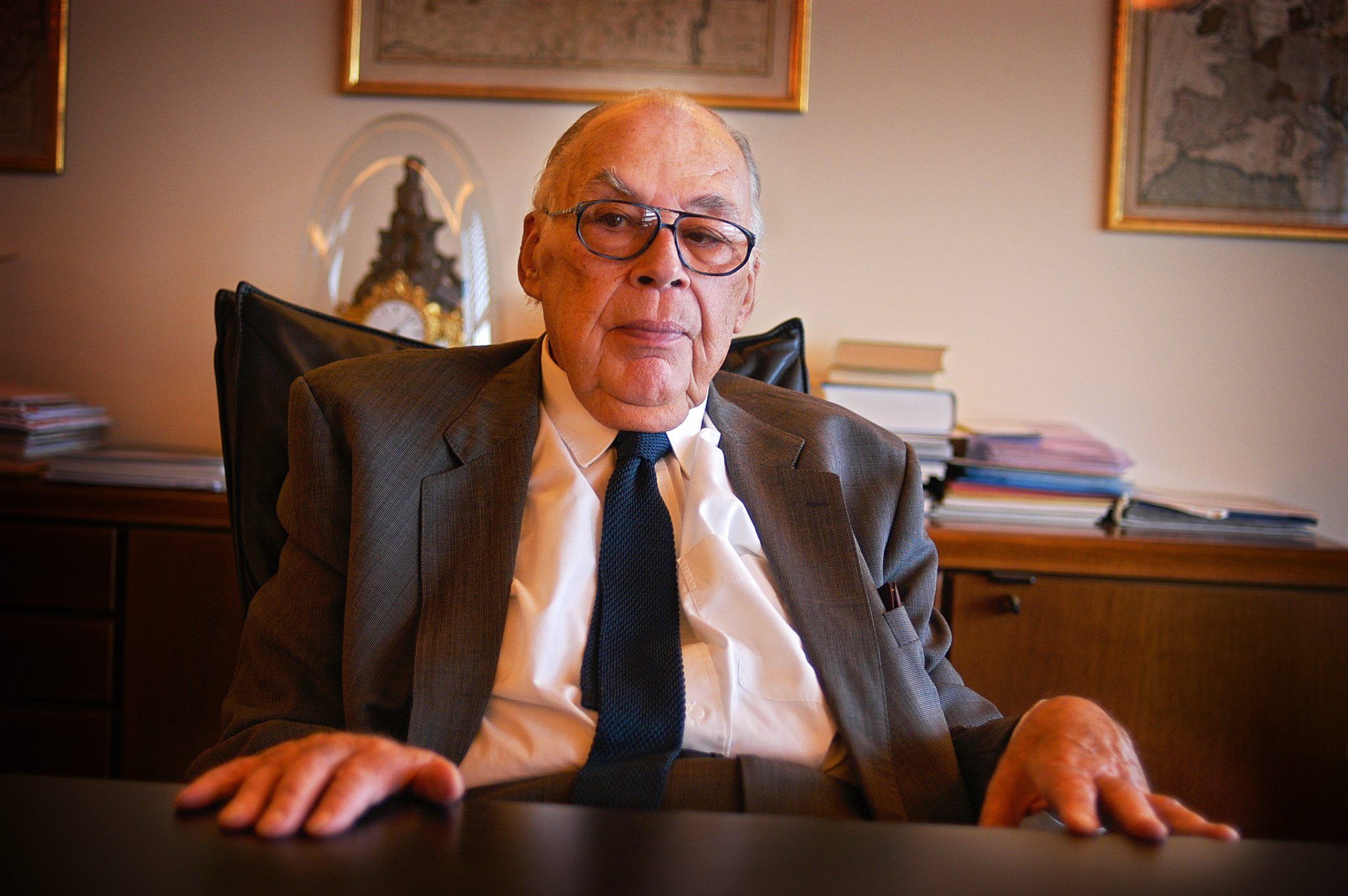 3. Alberto Vilar
Alberto Vilar is an American former billionaire, who is especially famous in opera, performing arts organizations, and many educational institutions. Mr. Vilar was at one time worth more than a billion dollars in 2001, and he was able to achieve this through an investment firm he established in 1979 together with his friend Gary Tanaka called Amerindo Investment Advisors. When the tech bubble burst, he lost his entire fortune and could not meet the extremely huge pledges he had made to numerous opera houses. Alberto Vilar is now serving a ten-year jail term for multiple counts of fraud and money laundering, together with embezzling funds from his investors. Alberto has clearly lost his wealth, his freedom, and the trust that people placed on him as a financial advisor.
2. Robert Allen Stanford
Robert Allen Stanford was once a wealthy self-made billionaire, but is hardly worth anything today. Stanford is a citizen of both the United States and Antigua, and this gave him an opportunity to support politicians in both countries to the tune of millions and he came off as a very generous man. Mr Stanford had a net worth of $2 billion in 2012, but he lost everything when investigations into his business revealed that he was operating a massive Ponzi scheme. Allen Stanford was convicted of 13 counts including conspiracy and fraud, and is now serving a 110 year prison term. He is believed to have stolen at least $7 billion from investors over the period he was operating his business.
1. Eike Batista
Eike Batista da Silva is a Brazilian-born businessman who in 2012 was the richest man in all of Brazil, and the seventh richest man in the world. With his riches coming from mining, and gas and oil exploration, his wealth at its peak was $30 billion, a figure that very few people in history have ever reached. Just one year later his wealth started to plummet. By July 2013 his wealth was down to just $200 million and by January 2014 it was in the negative. Despite being the current chairman of EBX Group, a Brazilian conglomerate with five companies dealing in oil and gas, energy, logistics, mining, and offshore services and equipment, he is now estimated to have a negative net worth of -$1 billion.