10. Thailand
The idea of same sex marriage in Thailand has been considered for quite a while. Unfortunately, the frequent coups seem to hinder the progression of same sex marriage laws in Thailand. Thailand has perhaps the most accommodating LGBT rights in all of Asia, and destination weddings for same sex tourists from other countries are quite popular.
9. Taiwan
While Taiwan does not currently recognize any same sex unions, there has been talk about legalizing same sex marriage in Taiwan since as far back as 2000. In 2012, Taiwan's Department of Legal Affairs conducted a study on the legality of same sex marriage by researching some countries where same sex marriage is legal, such as Canada.
8. Germany
Despite legal recognition of same sex couples and registered life partnerships since 2001, same sex marriage is still not legal in Germany. Even though many other countries in the EU have legalized same sex marriage, Germany still lags behind primarily due to right wing, Christian political parties being in power for so long.
7. Slovenia
A bill that would legalize same sex marriage was introduced into Slovenia's parliament at the end of last year. It was progressing smoothly, but there is still talk of a possible referendum that could revoke the bill. Slovenia has said that if it went ahead, the referendum would put into question fundamental rights granted by the constitution.
6. Czech Republic
The Czech Republic has offered registered partnerships for same sex couples since 2006, and each year the law allowing these civil unions gets more and more progressive. Civil unions in the Czech Republic offer many of the same rights as marriage, but not all of them. Joint adoption, widow's pension and joint property rights are not covered by registered partnerships.
5. Switzerland
Switzerland has recognized same sex registered partnerships since 2007, and it was the first country to pass any same sex union law by referendum. Same sex marriages performed outside of Switzerland are also recognized as registered partnerships in the country. The Swiss Federal Council released a Governmental report about marriage and new rights for families in March. This report opens the possibility to introduce a registered partnership for straight couples as well as same-sex marriage for gay and lesbian couples. A study in Zurich performed in February found that 71% of Swiss people were in favor of same sex marriage and adoption.
4. Finland
Finland is another country that has passed a same sex marriage law that hasn't gone into effect yet. It was the last of the Scandinavian countries to legalize same sex marriage, and gay couples will officially be able to tie the knot in Finland in a few years once the law goes into effect.
3. Ireland
Last month Ireland became the first country in the world to legalize same sex marriage by vote. The referendum showed that people in Ireland were ready for equal rights to be granted to same sex couples. Over 62% or voters voted yes on the Marriage Equality referendum to make same sex marriage legal in Ireland
2. Greenland
Even though Denmark legalized same sex marriage in June 2012, same sex marriage is still not legal in the Danish territory of Greenland. However, it's going to be legal very, very soon. A bill to legalize same-sex marriage in Greenland had its first reading in Greenland's parliament on March 25, 2015, and the bill was unanimously approved on a second reading held just the next day.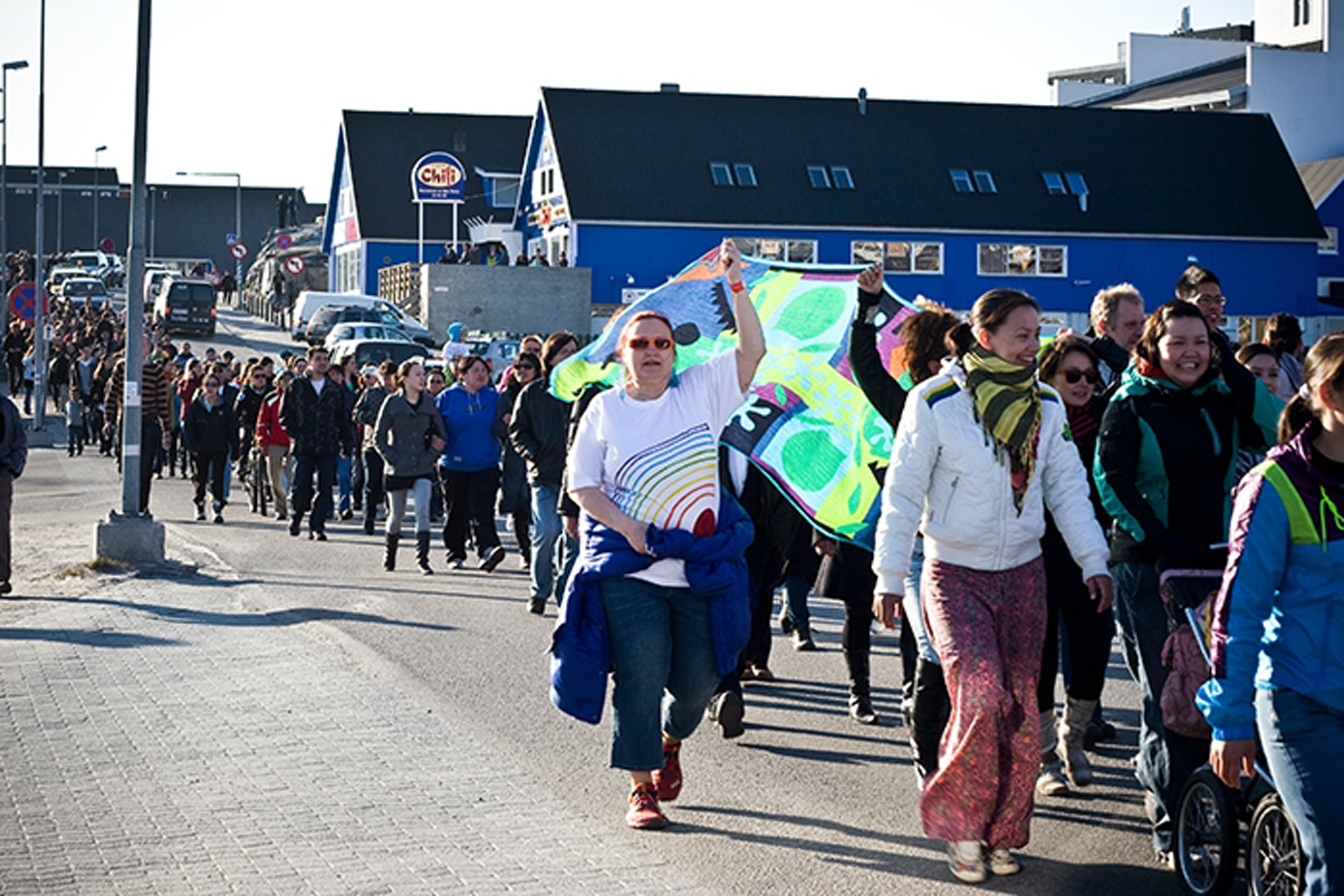 1. Mexico
Just like the United States did earlier in the summer, Mexico's supreme court recently ruled that denying same sex marriage rights at a state level was unconstitutional. Before the ruling, same sex marriage was legal only in the Mexican states of Chihuahua, Coahuila, Guerrero and Quintana Roo, as well as the Federal District of Mexico City. However, unlike the ruling in the United States, the ruling by Mexico's Supreme Court does not invalidate any state's laws.