10. In 2004, the Church of Scientology claimed a worldwide membership of 15 million.
Even coming up with a rough estimate on just how many Scientologists there are in the world is a tough one. The church has repeatedly been accused of inflating its membership figures, a 2004 statement by the church placing the worldwide figure at 15 million (which included even those who went through the introductory course but didn't continue on) and a church official claiming in 2007 that there were 3.5 million members in America alone. Meanwhile, a 2001 survey by the City University of New York placed USA membership at only 55,000, with other observers putting the figure at 200,000 maximum worldwide. In fact, in 2008, the American Religious Identification Survey found that Scientologists in America had dwindled in number to around only 25,000. However, the small estimates by independent groups are explained by Scientologists as being caused by their members' habit of keeping their membership secret.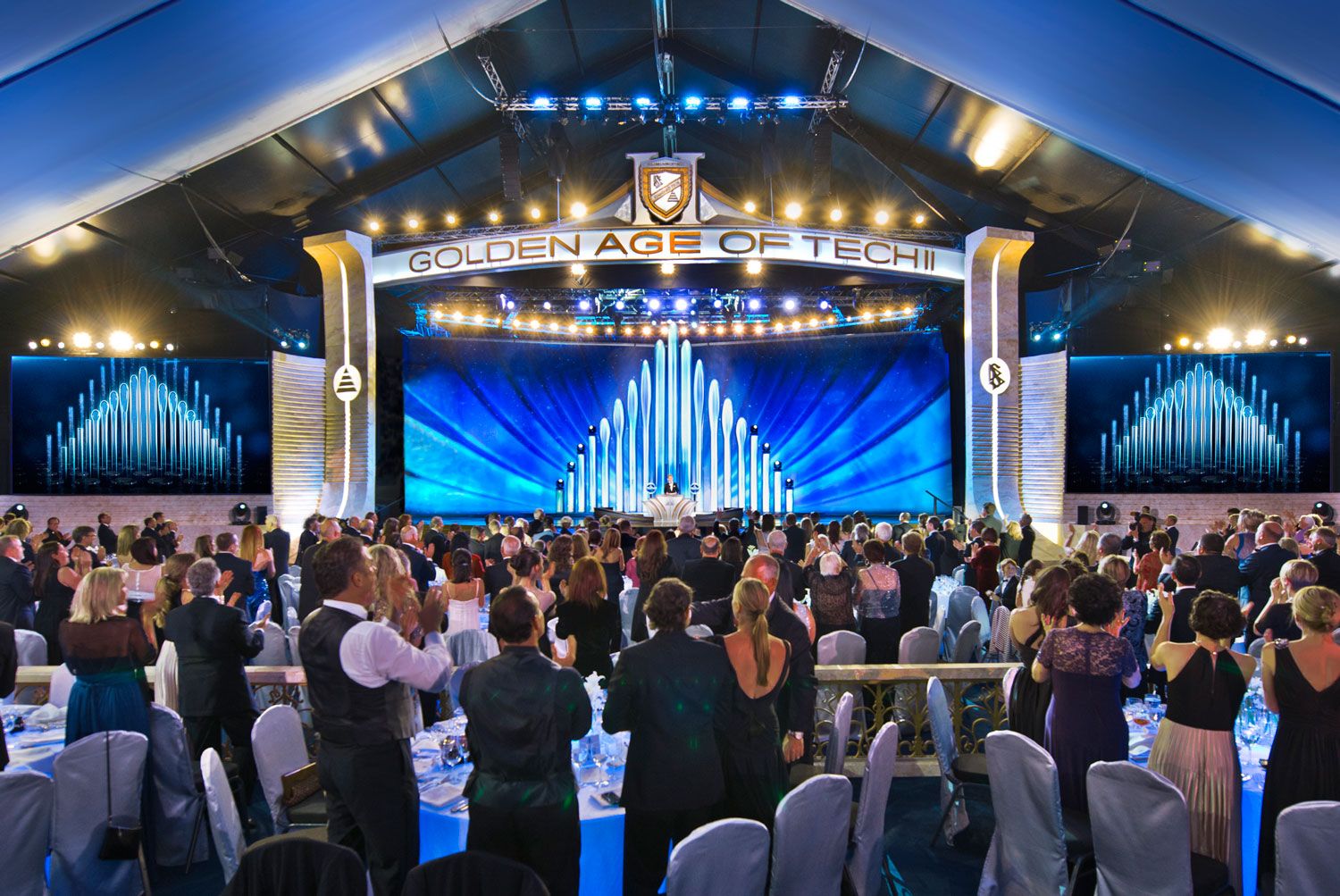 9. Scientology wasn't originally designed to be a religion. 
Scientology was created by L. Ron Hubbard (1911-1986), who initially gained prominence as a science fiction writer for pulp magazines. After undergoing a tooth extraction with the aid of nitrous oxide (a hallucinogenic), Hubbard was inspired to write Excalibur, which he believed would be even more influential than the Bible. However, he was unable to find a publisher for the work. Later, Hubbard developed Dianetics, a unique form of psychotherapy that involves a procedure called auditing. In it, the auditor attempts to rid the person being audited of painful experiences from the past, encompassing the participant's present life and past lives. However, Hubbard never intended Dianetics to be the foundation for a new religion, but rather, he meant it to be an established form of spiritual healing and an organized science of thought.
8. There is a lot of controversy surrounding Scientology's status as a religion. 
Much of the controversy surrounding Scientology's classification as a religion has to do with its tax-exempt status. In fact, in 1967, the IRS declared that Scientology's activities were of a commercial nature, for the benefit of Hubbard, and stripped it of its tax exemption. Scientology responded by suing IRS repeatedly for 26 years in order to gain back its tax-exempt status, but the organization lost repeatedly. However, in 1993, the IRS settled with Scientology and recognized it as a tax-exempt nonprofit organization, prompting the Church to drop over fifty of its lawsuits against the government body. This tax-exempt status is often cited by the Church as proof that the US government recognizes its status as a religion. Nevertheless, many Americans question the propriety of the tax-exempt status, US citizens, in 2009, rating it as the ninth most important issue for the then incoming Obama administration to look into.
7. Auditing often involves the use of a device called an E-meter.
Auditing sessions often involve hooking members up to a device called an electropsychometer, or E-meter for short. The gadget, which has never been the subject of clinical trials, is believed by Scientologists to possess sufficient sensitivity to measure skin conductance and electrical resistance. In fact, the church is convinced that it was through an E-meter that Hubbard discovered the ability of fruits to experience pain, exemplified by a tomato that "screamed" when sliced. In auditing sessions, however, the gadget is used by auditors to determine whether or not the auditee has been freed of the impediments of past experiences. The way the E-meter works is perhaps best described by Hubbard himself: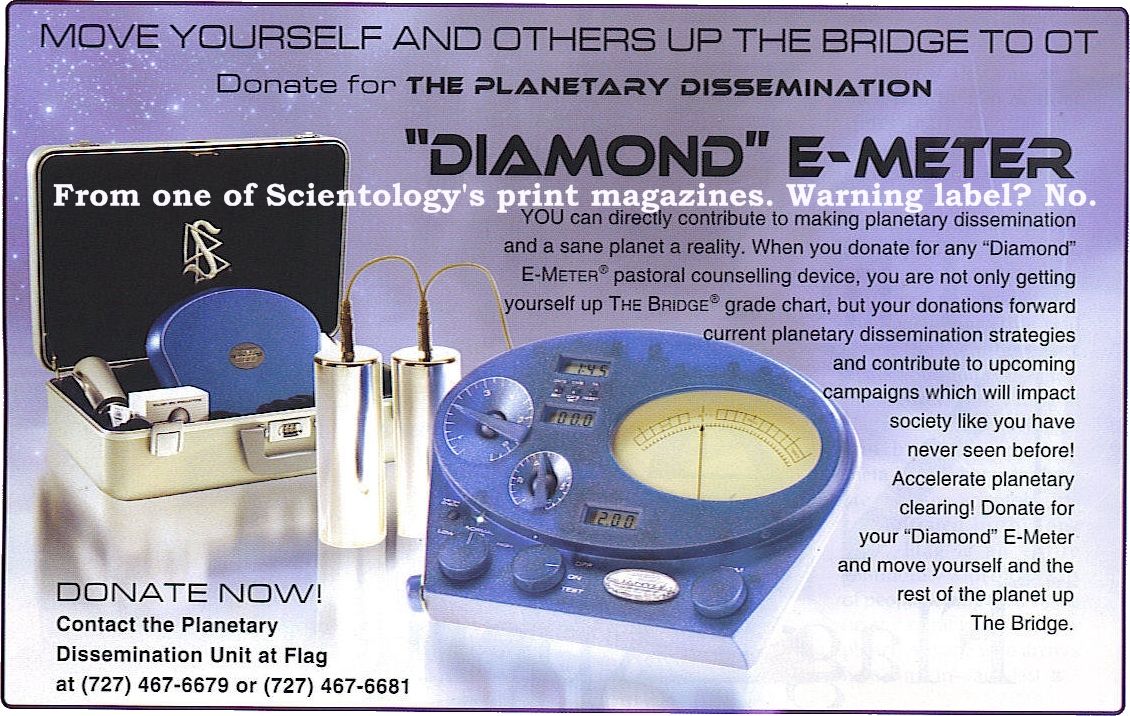 6. The Church of Scientology has had a rocky relationship with the law. 
There have been several cases when Scientologists were convicted of various crimes for activities directly related to the practice of their religion. In 1978, several Scientologists, including Hubbard's wife, Mary Sue, were found guilty of committing what is described to be "the largest incident of domestic espionage" in United States history through "Operation Snow White." The operation involved spying on the Internal Revenue Service via document theft and wire tapping, among others. Even earlier, in 1963, U.S. marshals seized more than a hundred E-meters in the organization's building due to alleged false claims of the devices being able to treat physical and mental illnesses. In fact, the organization's founder, Ron Hubbard himself, was, in 1978, ordered by French authorities to pay a fine of 35,000 francs and to serve four years in prison for engaging in fraud.
5. Scientology has been known to be very hostile towards its critics.
Scientology founder Ron Hubbard instituted "attack the attacker," a formal policy for dealing with criticism against the religion. In 1966, he noted the proper procedure for dealing with enemies of Scientology, the steps including,
4. The Church has repeatedly been accused of using litigation to harass its enemies. 
The list of cases the Church has filed against its critics runs long and continues to grow. Among the most prominent of these cases is the one the Church brought against Richard Behar of Time Warner as a response to the May 6, 1991 Time magazine article "The Thriving Cult of Greed and Power." The piece was highly critical of the Church, and while the litigation demanded $416 million in compensation for libel, the U.S. Supreme Court denied the claim. In fact, Behar went on to receive multiple journalism awards for his work on the article. Another example of such litigation is a series of cases the Church filed against Gerry Armstrong after he departed from Scientology and allegedly brought with him private papers belonging to the Church. In the end, a California appellate court sided with the Church and awarded damages of $321,923, including attorneys fees of $334,671.75, plus $500,000 in additional damages.
3.  The Church has been accused of forcing its members to sever ties with anyone who criticizes the faith. 
The practice, often cited by the Church's critics to serve as proof that Scientology is a cult, is called "disconnection." Through it, members of the Church are reportedly ordered to cut all ties with all those, including family members or friends, who are critical of the faith. One example of the practice allegedly took place in 2014, when a mother, Sara Goldberg, accused the Church of ripping her family apart by forcing her to disconnect with her son who had rebelled against Scientology. Worse, Sara's daughter was a devout Scientologist herself, and the mother often felt that she had to make a choice between her two children. However, practitioners of the religion claim that disconnection is not much different from practices of other faiths, including the Amish. Furthermore, the Church often maintains that it never forces anyone to disconnect, the choice being left up to each Church member.
2. Scientologists believe that Xenu brought millions of people to Earth in a spacecraft some 75 million years ago.
The story of Xenu is considered a sacred teaching within the Church, the doctrine being reserved for members who have achieved the highest levels within the organization. In fact, Scientology has, on several occasions, taken legal action against those who expose the teaching. But court documents, Hubbard's notes themselves, and revelations by former Church members have revealed extensive information about the belief. Basically, the doctrine tells of how a certain Xenu brought billions of people to Teegeeack (which we now know as Earth), stacked these thetans around volcanoes, then annihilated them with hydrogen bombs. These immortal spirits are believed by the faithful to often cling to present-day humans and cause them spiritual harm. However, Scientologists warn that reading Xenu-related documents without taking the prerequisite courses could result in pneumonia.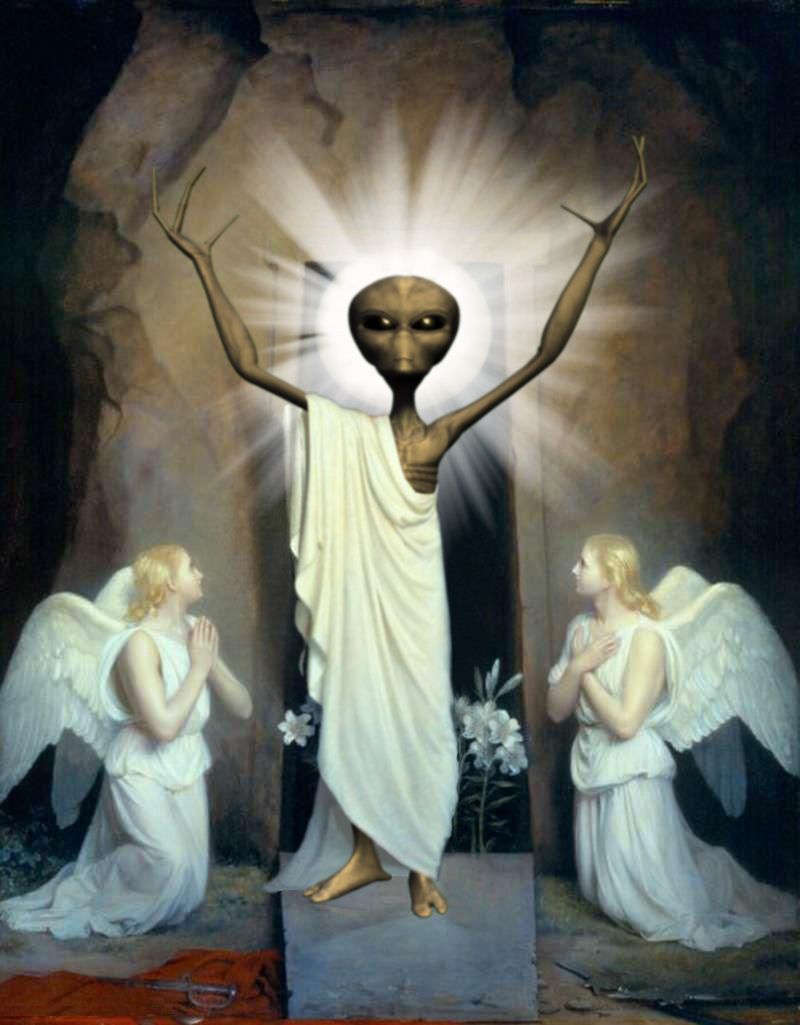 1. Several wrongful deaths have been attributed to the Church. 
Among the most widely publicized of the deaths attributed to Scientology is that of Lisa McPherson, a 36-year-old Scientologist, who displayed what many believe to be symptoms of mental illness. In 1995, the Church prevented McPherson from obtaining psychiatric treatment and instead kept her in its custody. Just weeks later, Lisa was brought to a hospital and pronounced dead on arrival, an autopsy showing that she had suffered from a pulmonary embolism. Strangely, the prosecuting attorneys dropped the criminal case against the Church, while a $100 million civil lawsuit ended with a settlement, the terms of which were sealed by the court. The deaths of Elli Perkins (a senior auditor who was stabbed 77 times by her son after she refused to seek psychiatric help for him), and Noah Lottick (a student who jumped off from the 10th floor of a hotel window after taking Scientology courses), among others, were also blamed on the Church.